Sending Single send Emails
When you send a email template, there is many options, This document will explain the options
With Sending email inside of CreataCRM
You have a send Drop down menu when target a Template to the Object type like Contact or company.
Sending Dialog Box
To Send or Close and cancel
To : You can send muitple, remember if you put 2 people in the email, they will not see each other, it will send both indivually.
CC the email
BCC the email
Subject of the email
Send through the SMTP server, this setup per user. Click here to setup if doesnt work
Change the Template. To create or Edit a Email Template
Detail of the email
You can attach files to the email.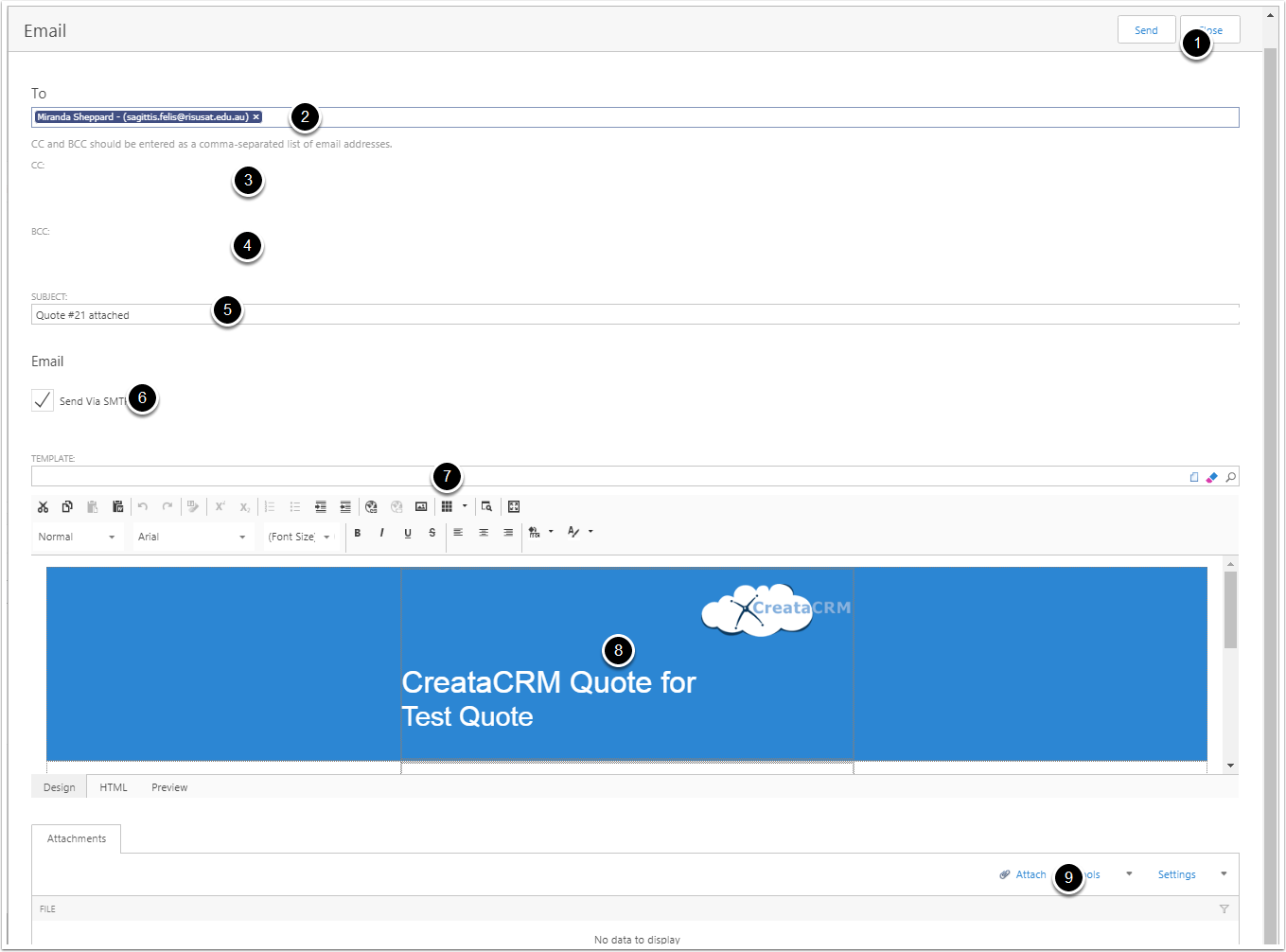 Change to Tracking Email
You can Change to track email, If the user opens the email address, you can review the activity, Untick SMTP.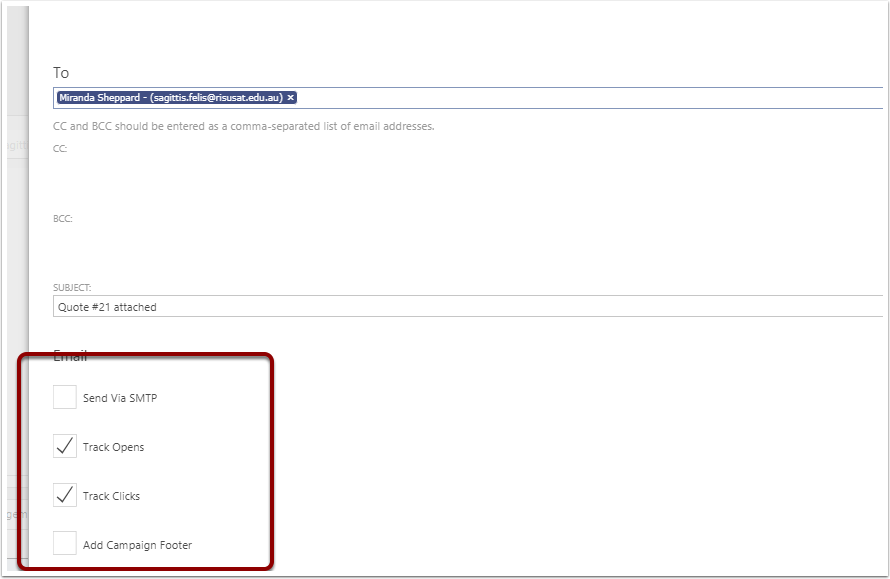 Review Email Feeds from Tracking Emails
You can goto Marketing
Email Feeds
Subject of the email
Contact that has open or click on email
Event Type
URL they click on
Score 10 points for click 2 for open.
Time
Location